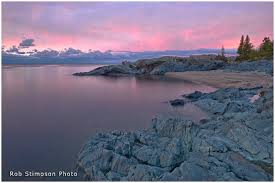 Photo by Rob Stimpson. To see more or Rob's amazing work please visit: http://robstimpson.com.
 
June 5th to 10th, 2016
For millennia Lake Superior has been recognized by the first nations people who inhabit its shore lines as a place of special spiritual significance. Immense, powerful, and eternally wild, Gichigami (Great Water) is a portal through which you can connect to your innermost self in communion with a presence of unfathomable power.
Join us for a four day Paddle and Yoga retreat that will afford you a unique opportunity for introspection, as we learn the lessons that Gichigami has to teach. With the beautiful Rock Island Lodge as our base, we shall use the land and water of the Superior region as the medium through which we explore the connection between ourselves and and all that is. Here's what's included:
Return ground transportation from Trenton and Whitby Ontario
Four nights lodge or tent accommodations at Rock Island Lodge
Three amazing meals every day
An overnight on a remote Superior beach where you can fully experience the life energy of Gichigami
A voyageur canoe trip to Michipicoten First Nation village for a sweat lodge and drumming ceremony.
A day trip to hike a portion of the Agawa canyon and to meditate at the Agawa Rock pictographs
Two yoga classes and one mediation session each day we are at Superior
Free time to hike, paddle Superior or the Michipicoten River, or just relax at the Lodge
Lessons and kayak rentals are available at the lodge from Naturally Superior Adventures. We have negotiated a special rate for retreat participants.
Rates start at $1059 per person if you provide your own transportation and opt for tent accommodations. For $1429 stay in the lodge and leave you car at home. 10 % early bird discount if you register by February 29th 2016. For more detailed information and to register please Email  [email protected] or call or text 613-438-9642.
 

Yoga Retreat Ontario         Yoga Retreat     Yoga Retreat Ontario      Yoga Retreat Ontario
Yoga Retreat Ontario         Yoga Retreat Ontario           Yoga Retreat Ontario,  Yoga Retreat,    Yoga Retreat Ontario