Brendon Abram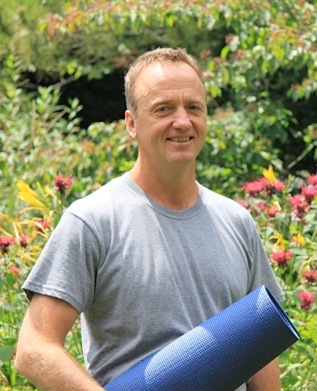 Hi. My name is Brendon Abram and I am pleased to offer yoga classes in Brighton and Trenton. My primary goal as a yoga teacher is to help you establish and maintain your own personal yoga practice. While classes are a great way to learn yoga, with a little bit of knowledge and support you can have a meaningful and rewarding yoga experience anytime, anywhere.
This website is intended to provide you with the resources you need to support your personal practice.  It provides access to information you can use to help develop the physical part of your yoga. Recognizing that yoga is "Mind, Body and Spirit", you will also find inspirational ideas and concepts for mental and spiritual growth. I would welcome, and will respond to, any comments you would like to make on any of the posts. You can also pose any questions you may have to me through the Contact page. By sharing our thoughts and ideas we can help each other grow through the study and practice of yoga. I very much look forward to hearing from you.
I have been practicing Yoga for over ten years. It has had such a profound effect on my life that I have decided to pursue teaching it as a second career. In February 2011, I completed a 200 hour registered yoga training program at Yandara Yoga Institute and have been teaching Yoga at various venues in the Trenton and Brighton region since then. I am Yoga Alliance Certified. I am also certified by the Trauma Centre in Boston to teach trauma informed yoga to survivors of PTSD and other emotional trauma. A veteran myself, I am privileged to teach Mindful Yoga in Trenton to veterans of Canadian Forces operations who are recovering from PTS. I am trained by the Veterans Yoga Project and have taught yoga to United States Military veterans with PTS. I am also a member of a joint Queens University/ Royal Military College of Canada study team which will undertake the first military sanctioned study (in Canada) on the effects that yoga may have on men and women recovering from exposure to operational trauma. I am certified to practice Thai Yoga Massage and have provided hundreds of massages to a regular client base in the Brighton and Trenton areas. Having recently completed the 8 week Jon Kabat-Zin Mindfulness Based Stress Reduction Program, I look forward to incorporating mindfulness into all of my endeavours.
Emma Rose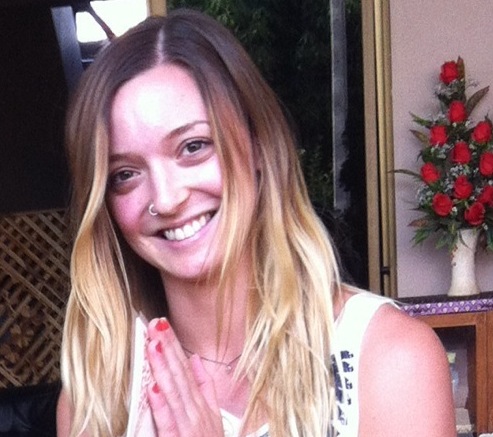 Enthusiasm for movement and exercise has brought inspired energy to Emma Rose since a very young age. Emma began dancing at the age of four and continued to train and graduate with a BA honours majoring in Dance Performance from the School of Contemporary Dancers in affiliation with the University of Winnipeg. Emma began practicing yoga at Moksha Yoga Winnipeg and fell in love with it, mind, body and soul. Emma's devotion to Yoga led her to the Byron Bay Yoga Centre in Australia where she completed a 200- hour Yoga Alliance recognized teacher certification (RYT). Since receiving her certification Emma has been teaching at various studios in Canada and continues to expand and grow as a teacher. She has recently completed a 30-hour Yoga Alliance recognized Yin Yoga training with Joe Barnett in Ottawa, On. Emma has also trained to practice Traditional Thai Yoga Massage. She had the opportunity to attend training at the Old Medicine Hospital Thai Massage School in Chiang Mai, Thailand. Emma has a fun loving spirit and it shows in her playful sequencing and teaching.
Sabrina Reid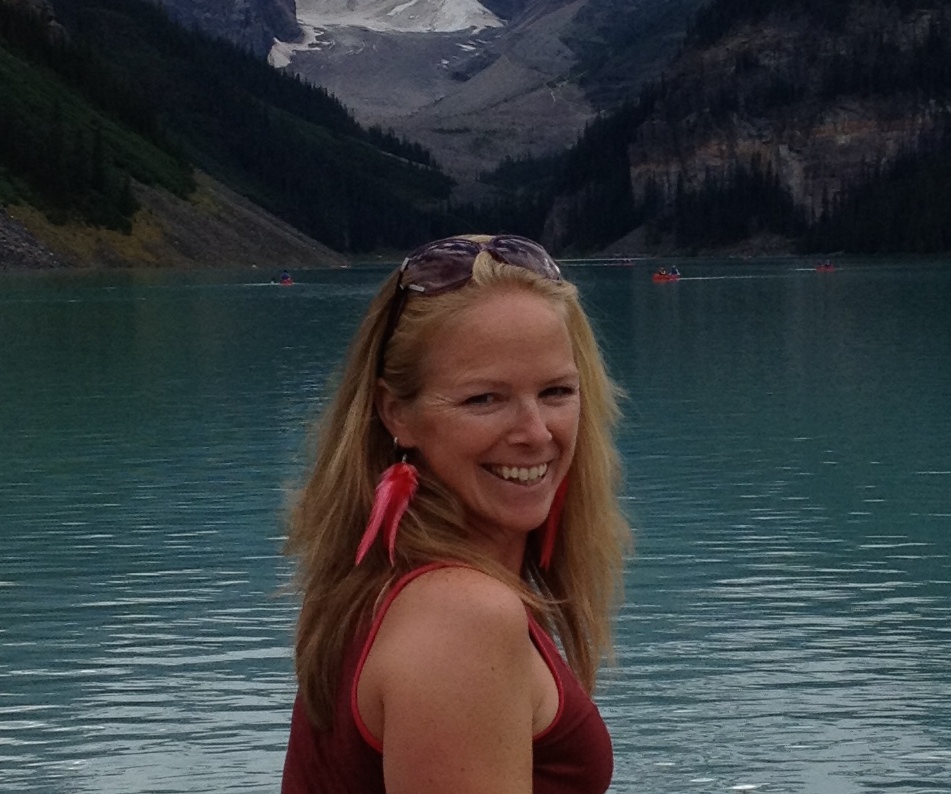 Sabrina is an energetic, free spirited, & encouraging individual.
She makes a difference in people's lives with her contagious smile, high energy & non-judgement. Sabrina loves to travel, Alice Springs, Australia & anywhere in BC being her favorite places so far. She taught spinning & personal trained in Australia for the year she was living there. Fitness came into her life at the age of 14, competing in Cross Country & Long Track up until her final year of college. She always has did some form of strength training including training for fitness competitions, with 4 competitions completed so far. She graduated from Loyalist College in Chemical Engineering& decided that she wanted to go back to school & study to become a Personal Trainer. She has now been a Personal Trainer for 15 years & loves her career, encouraging clients to meet their goals. Helping them to keep a positive focus, through their goals & exercise with being mindful through movement. She trains all ages, & finds her career a very rewarding one. Sabrina fell In love with yoga 5 years ago. Trying out different styles of yoga in a variety of different cities.
She felt the benefits of yoga overtime & knew her clients would benefit from yoga as well. Sabrina completed her 200hr teacher training in Kingston, Ont through Mona Warner. Where she is continuing to complete her 500 hr teacher training.
She is Canadian Alliance & Certified. Sabrina looks forward to sharing her passion of life & yoga through her teachings. She has a life enriching spirit that she brings to class, making the experience fun & invigorating. She looks forward to spreading her love of fitness & yoga worldwide to everyone who would like enhance their life.
Jenny Doucet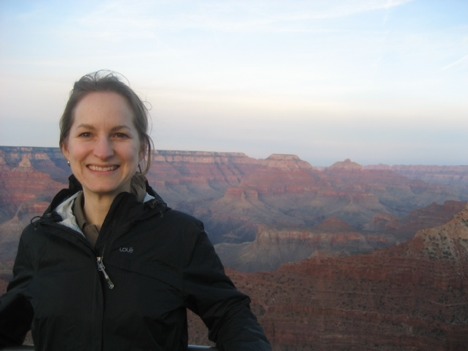 -To the mind that is still, the whole universe surrenders. – Lieh Tzu
Jenny quickly realized the benefits of practicing yoga and was amazed at how she would go into a class tired and battling a headache and leave feeling energized. Her goal is to offer this same transformation to others by creating classes that are enriching for the mind, body and spirit.
Over the years she has focused primarily on practicing Hatha Yoga but has also practiced Kundalini Yoga, which gave her a deep appreciation for meditation and the use of sound to encourage healing and relaxation. In 2013 she completed her 200 hour Hatha Yoga Teaching Certification at PranaShanti Yoga Centre in Ottawa and continues to further her training through weekend workshops, master classes and self study.
A true believer that yoga is for everyone, she encourages beginners to try out a few classes and will create an inviting atmosphere for all who practice with her. Jenny has a strong desire to help her students, beginner to intermediate, achieve their personal wellness goals. She feels very fortunate to teach and share her passion for yoga and is thrilled to be part of this growing yoga community in Trenton.
Joanne Manzara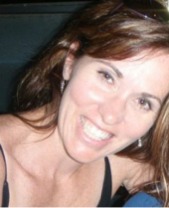 Joanne Manzara is a Registered Yoga Teacher (RYT) 200 certified Yoga Teacher. Her personal yoga practice began 15 years ago when a friend took her to a class. This is where Joanne found her love for yoga. Through Yoga, Joanne began to find the inner peace of Yoga begin to trickle into each aspect of her life. The more classes Joanne attended, the more balance she began to feel in her everyday life.