Sample Retreat Program
Yoga Retreat for Relaxation and Restoration November 13-15, 2015
Join Kellie Dearman and Brendon Abram for a weekend yoga, relaxation and restoration! We invite new and practiced students to attend this late Fall getaway at Shanti, Ontario's premier yoga retreat. Shanti is located on Wolfe Island, just a short ferry trip from downtown Kingston.
Yoga classes will range from very gentle to slightly challenging, but all students will be encouraged to work to their own ability, learning to be aware of their own personal boundaries, as well as to be mindful of their emotional well-being. Discussions will focus on restorative yoga practices and meditation techniques designed to deepen peace of mind.
Shanti's idyllic setting is perfect for a weekend of introspection. During free time you can settle in a comfy couch with a book and cup of tea, or sit near the crackling fire in the main
lodge. You might choose to explore the many aspects of beautiful Wolfe Island. Or, simply treat yourself to an after- noon nap! You might also try a Reiki treatment or Thai Yoga Massage from Brendon Abram or Shanti co-owner Darin Madore (extra charge for treatments). Do as much or as little as you like on this weekend focused on restoration of mind, body and spirit!
Your Retreat Hosts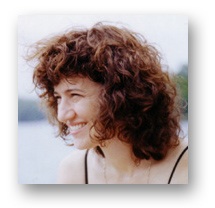 Kellie Dearman has been teaching yoga for ten years. Her gentle style incorporates mindfulness and awareness of the breath in every pose. Her students range in age from 25 to 85. She is adept at providing ample variations to make the work accessible to everyone.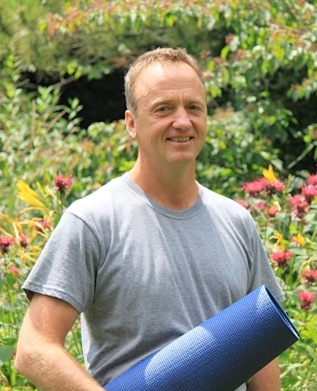 Brendon Abram, RYT, is certifed in Thai Yoga Massage and Trauma Sensitive Yoga and has a thriving teaching practice at The Studio Above the Grind in Trenton.
Their complimentary styles focus on awareness of movement with breath and mindfulness practices.
Weekend Schedule
Friday
Arrive anytime after 2pm
4pm – Welcome and get settled
5:00 – 6:30 Gentle Hatha Yoga
6:45 – Dinner
8:30 – Discussion and Restorative Yoga
Saturday
7:30 – Self-Serve Breakfast
9:00-10:30 – Morning Hatha Yoga with Kellie
10:30-11:00 – Meditation Practice with Brendon
12:00 – Lunch
1:00 – Free Time
3:30 – Exploring Pranayama w/Kellie
4:15-5:30 – Gentle Yoga Flow with Brendon
6:00 – Dinner
8:00 pm – Discussion and Yoga Nidra Session
Sunday
Depart anytime after brunch
8:00 – Light morning snack
8:30-9:00 – Meditation with Brendon
9:00-10:30 – Gentle Hatha Yoga w/Kellie
10:45 – Brunch
Notes on Meals and Accommodation.
Shanti provides four large, delicious vegetarian meals and a self-serve breakfast or morning snack. Tea is available all the time. If you have any major dietary restrictions, please let us know in advance.
The retreat experience involves getting to know others with similar interests, so please be prepared to share accommodation with a small group if you are coming on your own. If you plan to attend with friends, please let us know ahead of time. A small number of rooms are available for semi-private bookings.