Welcome to Get Yoga!
You are welcome to come out to any of our classes. Preregistration is not required for classes on our regular schedule.
$15.00 drop in
$110.00 for a 10 class flex pass, good for all classes.
$90.00 One month unlimited yoga pass
August Schedule at a Glance:
Please click class name for a description.
Monday  
10:30 AM: Hatha Yoga with Joanne
12:00 PM: Yin/Restorative Yoga with Paul 
4:30 PM: Vinyasa Flow with Emma (Eric teaching August 27)
7:00 PM: Gentle Flow with Cathy
Tuesday
12:00 PM: Hatha/Yin Fusion with Joanne
Wednesday
9:00 AM: Hatha Yoga with Joanne
12:00 PM: Hatha Flow with Brittany
1:30 PM: Trauma Sensitive Yoga with Brendon
*please call or text Brendon before your first class 613-438-9642
5:15 PM: Power Flow with Emma 
7:00 PM: Restorative Yoga with Brittany
Friday 
4:30 PM: TGIF Hatha Flow with Leslie
6:00 PM: Yoga for Beginners with Leslie
Saturday
10:00 AM: All Levels Hatha with Julie
Sunday 
8:00 AM: Yoga By the Bay at the Trent Port Marina
12:00 PM: Yoga for Round Bodies with Julie
Upcoming Workshops (please preregister)
The Power of Breath: Hatha Yoga and Pranayama: Saturday, August 25 from 11:30 – 12:45.   Preregister with Leslie: leslieabram@gmail.com
Introduction to Yoga: Sunday, September 9 from 1:30 – 3:00 PM. Please preregister with Leslie: leslieabram@gmail.com
New: Session Based Yoga Classes
Yoga for Back Care and Back Pain with Emma, runs September 8, 15, 22 from 12:00 – 1:00 PM   Please email Emma to register and with any questions.  
Yoga Roots: Grow Your Practice with Leslie, runs October 14, 28, and November 4 from 10:30 – 11:30 AM  Please email Leslie with any questions and to register: leslieabram@gmail.com
Events: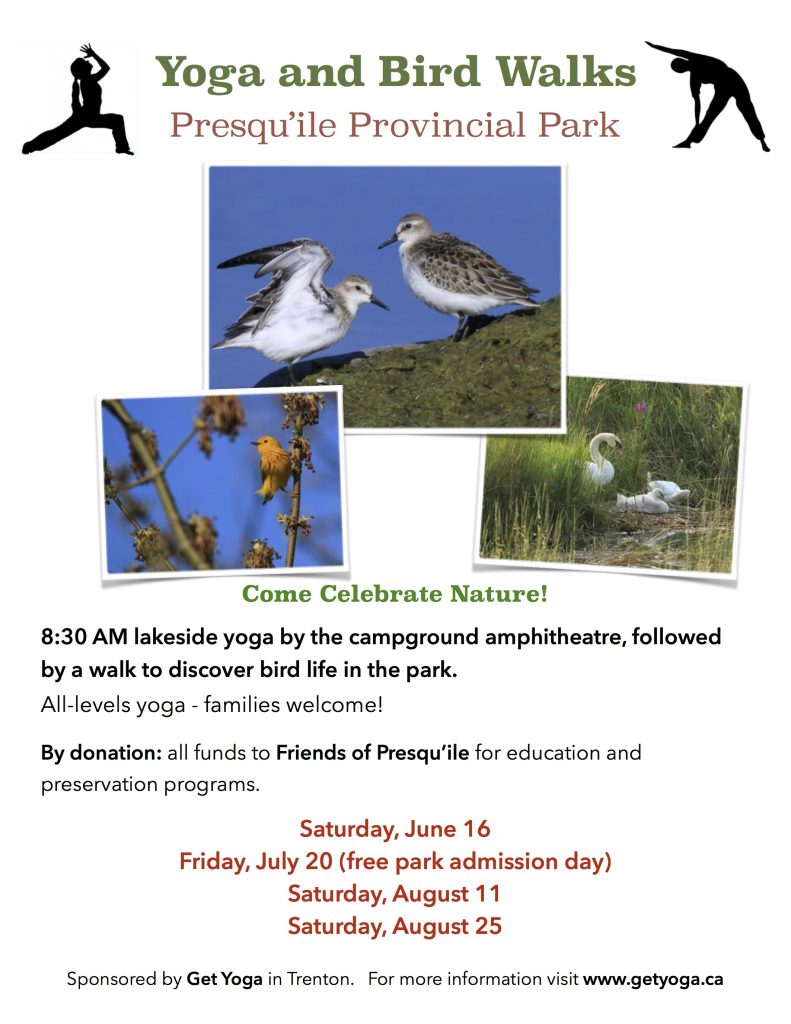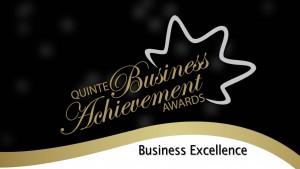 Business of the Year 2017,  Specialized Services: Quinte Business Achievement Awards
Find us at The Studio Above the Grind – 45 Front Street Trenton
Private Classes for individuals and groups are available.   Please contact us for more information. 613-475-3462
For more information about Pilates with Roz please visit pilateswithroz.com
Mats and Props are provided at the studio
If you would like more information on any class feel free to contact any of our instructors: contact page
I'm a Beginner!
For some, the idea of the first yoga class can be a bit scary. Am I flexible enough? I won't be able to keep up with everyone else. Not to worry! In yoga we start from where we are and work within our own personal boundaries. Check out our frequently asked questions.
A Word about Intensity
You can choose your own intensity level at any class you attend. Always work within your personal boundaries. While it is good to create challenging sensation by assuming stretching or strengthening poses – it is never good to create pain. Remember! The ultimate expression of your pose is not defined by how you look compared to others, it is defined by what you feel within. Low Intensity classes are good for days when you want to take it easy, High Intensity for days you want to work hard and Medium Intensity are (of course) somewhere in between.