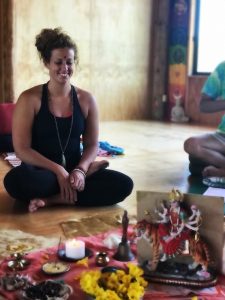 This class will offer a mix of flow and stretching.   Lots of options will be available so people can practice with whatever intensity is right for them on that day.  The emphasis will be on on mindful yoga, with the intention of focusing on the present moment experience.
All levels.  Medium Intensity
Registrations are being accepted for our 4 week yoga sessions.   Limit 6 people per class.
Preregister by emailing getyoga@getyoga.ca or call 613-475-3462 for a spot.