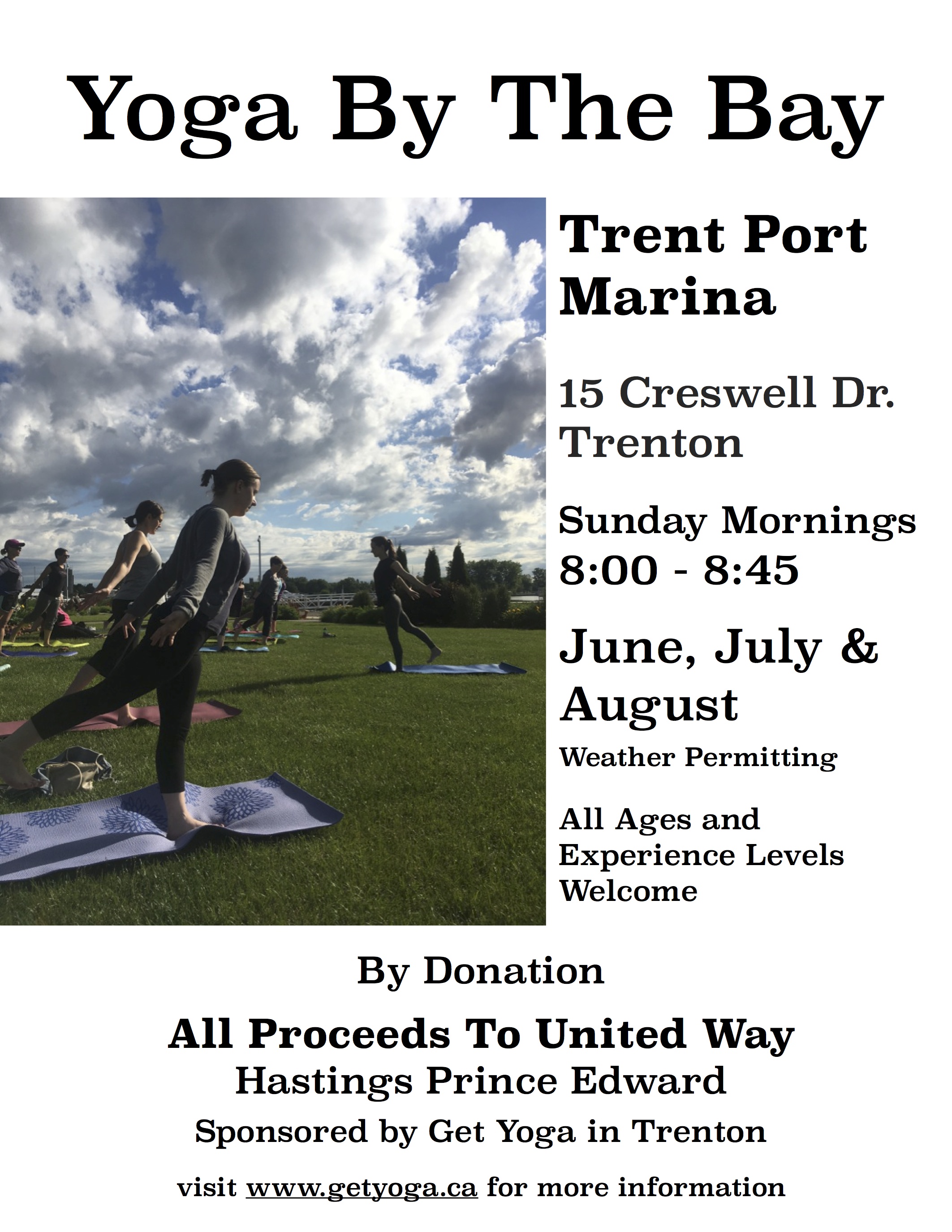 We had such an amazing time at our Yoga by the Bay last year and met so many wonderful people that there was no question that we would do it again this summer.   We hold 45 minute all-levels yoga classes in the early morning sunlight right by the docks at the Trent Port Marina.  Everyone is welcome!   There are even chairs if you wish to follow along for chair yoga.   The Get Yoga teachers share the teaching, and we will also be joined by the fabulous Jenn Vardon from Jenn Vardon Fitness and Yoga.
Please bring your own mat.
By donation- pay what you can.   All proceeds go to the local United Way.   We were thrilled last summer to raise $1700.00 for this worthwhile local cause.
Stay tuned for surprises-we do lots of giveaways and special prize draws to show how much we appreciate this wonderful community in which we live.
See you there.