---

Get Yoga is proud to partner with Aware Yoga to provide trauma sensitive yoga teacher training. If you are a yoga teacher, clinician, or social worker who is interested in learning how you can use yoga and mindfulness to help the clients you work with, you may be interested in attending one of our workshops.
For more information about our offerings please visit traumasensitiveyoga.ca
---
Trauma Sensitive Yoga Classes
*We are currently running a dedicated Trauma Sensitive Yoga class Wednesdays at 1:30.  Before you start please contact Brendon at 613-438-9642  Please find more information here: http://getyoga.ca/trauma-sensitive-yoga-class/ 
Yoga's main purpose is to help people find peace of mind; however, most styles of mainstream yoga focus on fitness and body image and happen in less than peaceful environments. For people with a trauma or stress related condition, the thought of going to a class under these circumstances can be intimidating.
Get Yoga is a trauma sensitive yoga studio. All our yoga instructors have trauma sensitive teacher training and bring this knowledge and awareness into public yoga classes.We offer trauma sensitive yoga classes, workshops and private sessions for those who would like to practice yoga in a safe and supportive environment, where you can feel free to move at your own pace and to focus on those aspects of yoga most beneficial for your personal circumstances.
Dedicated, session based trauma sensitive classes are offered periodically. These classes are kept small (4 to 6 people), and special consideration is given to offering a safe experience through: the creation of a controlled environment, the use of neutral language, the practice of safe and accessible poses, and a compassionate understanding of what it means to be living with the symptoms of trauma and stress related conditions.
If you have always wanted to try yoga but have been concerned about coping in an unfamiliar situation please feel free to contact us at 613-438-9642 or getyoga@getyoga.ca. We will work with individuals or groups to help you learn an approach to yoga that you can take to any class you choose to attend.
---
Brendon Abram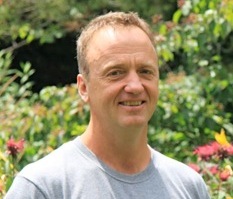 Brendon is certified by the Trauma Centre in Boston to teach trauma sensitive yoga to survivors of PTSD and other emotional trauma. A veteran himself, he to teaches Mindful Yoga at Trent View counselling, where he is an associate, to veterans of Canadian Forces operations who are recovering from PTS. Trained by the Veterans Yoga Project he has also taught yoga to United States Military veterans with PTS. He was a member of a joint Queens University/ Royal Military College of Canada study team that studied the effects that yoga may have on men and women recovering from exposure to operational trauma.
Kellie Dearman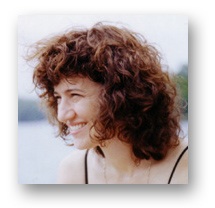 Kellie Dearman is a certified yoga teacher (Still Point) with twelve years of teaching experience (4500+ hours). She has taken over 60 hours of Trauma Sensitive Yoga Teacher training, has worked privately with individuals with PTSD and incorporates key elements of TSY in her general Hatha yoga classes. Kellie regularly partners with Brendon Abram to deliver mindfulness, meditation and yoga retreats. She is also an associate at Trent View.