Feb 1st – 2:00 to 4:00 PM – Get Yoga Trenton
Diet, exercise, and sleep are the three most important things we can influence to maintain optimum health. While many of us spend a lot of time thinking about diet and exercise, few of us pay the same level of attention to achieving good sleep.
Join mindfulness and yoga teacher Brendon Abram for a 2 hour workshop on how to use mindfulness to find better, more restful sleep. Drawing from the work of sleep experts and his own in-depth knowledge of mindfulness and yoga, Brendon will help you understand:
What sleep is and why it is so important to our health
Common types of sleep disorders
Why mindfulness practices are so relevant to promoting healthy sleep
Lifestyle changes we can adopt to create the conditions for optimum sleep
A simple breath, movement, and meditation based mindfulness practice that will help you sleep better
The workshop will take place at GET YOGA, 45 Front Street Trenton on February 1st from 2:00-4:00 PM
Investment is $35 per person.
To register please call or text Brendon at 613-438-9642 or email getyoga@getyoga.ca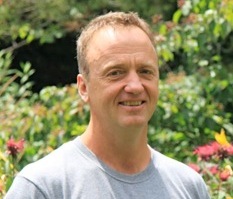 Brendon is the author of "Teaching Trauma-Sensitive Yoga – A Practical Guide" published by North Atlantic Books and distributed by Penguin. Random House. He has worked with members of the military and first responder communities and currently provides trauma sensitive yoga and mindfulness services to Highland Shore's Children's Aid and the Belleville Sexual Assault Centre. He teaches public trauma sensitive yoga classes at Get Yoga in Trenton, Ontario.