Please email Andrea to register:amchattiechristensen@gmail.com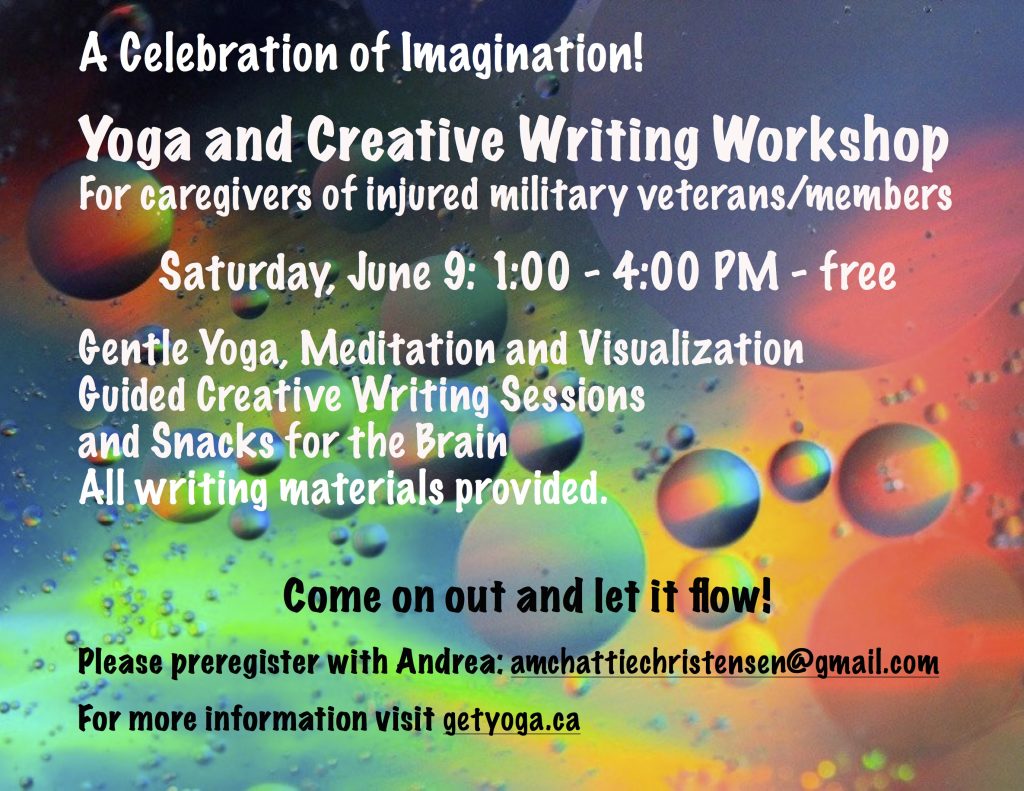 What do yoga and creative writing have in common?   Turns out, it's a lot!
-We get to know ourselves.
-We accept whatever comes up or out.
-It's individual, based on our own needs.
-It comes from the heart.
-It's non-judgemental.
-It's revealing but private.
-We can let stuff go. We can let stuff flow.
-We can make something beautiful.
I have been reaching for a pen and notebook almost every day and love the feeling of the pen moving over the paper, spilling my guts out to just myself. Sometimes I create. Sometimes I vent. Sometimes I weigh ideas and make decisions. Mostly I write poetry. I love poetry. Mine is just free form, whatever comes out. Most recently I wrote basically a love poem to Snowy Owls. Here it is. I don't know why I even did that, but the neat thing about creative writing is that you just get to blurt out anything you want onto a paper without corrections and you just never know what may come out.
Try a little yoga to open the body and the mind, then put down on paper whatever comes up. It's amazing.
Leslie