Come meet me in one of my favourite places on earth- right at our doorstep!
Directions:   Enter campground at Presqu'ile, and head straight towards the amphitheatre.   We will be in the open area next to the amphitheatre.   See you there!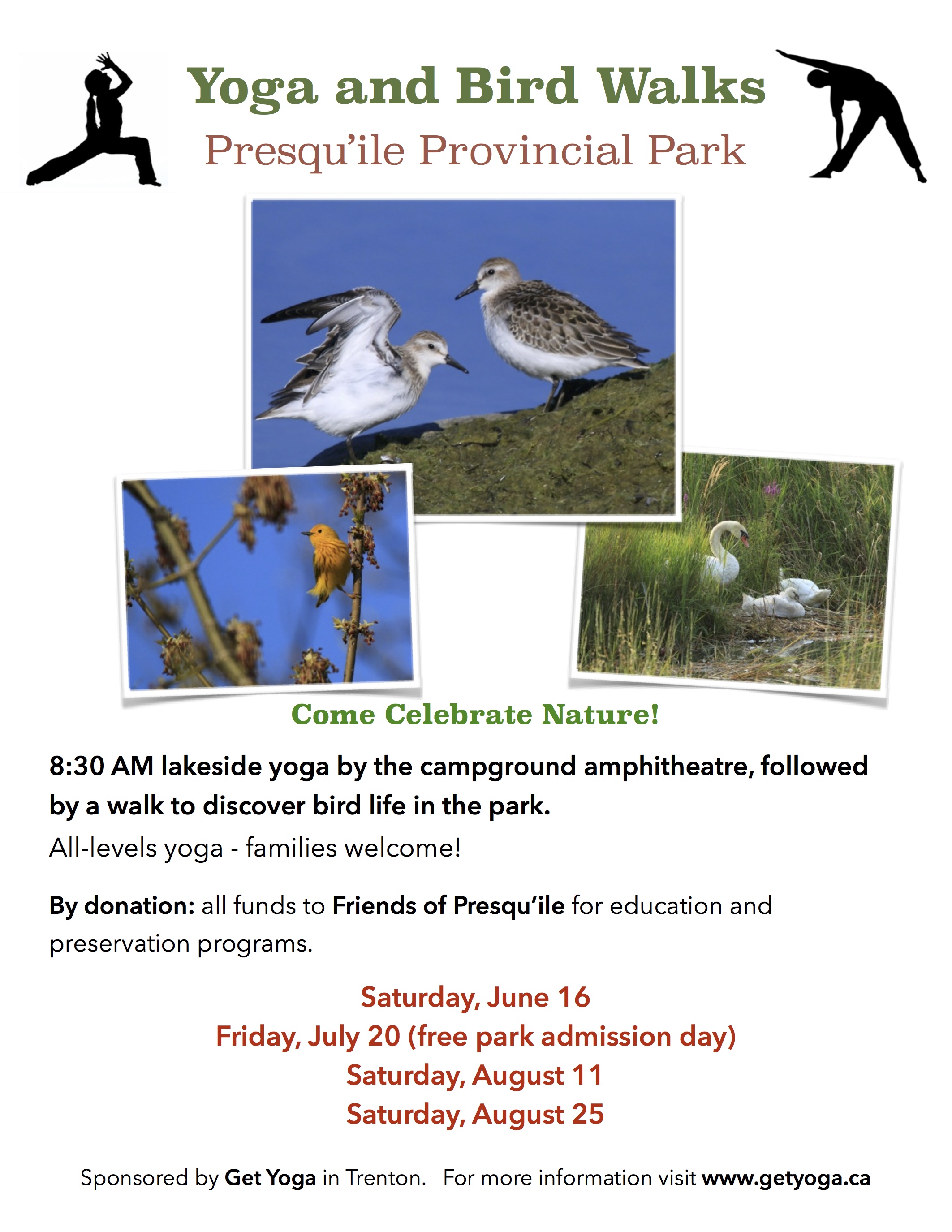 Meet me at Presqu'ile this summer to enjoy a 45 minute yoga class by the lake, then a bird walk to look and listen for some of the unique and varied bird life at the park.  If you know me just a little bit, you'll know I am an avid birder and spend a lot of time exploring the park.   I can't wait to share some yoga in this beautiful spot, then introduce you to some of the remarkable species of birds that call Presqu'ile home.
These classes are by donation, with proceeds to the Friends of Presqu'ile. 
You will need to purchase a day pass at the gate to enter the park if you do not already have a season's provincial park pass.   If you let me know ahead of time you are coming we can arrange for car pooling. Or, bring a picnic, a bathing suit, a good book, and make a day of it!
Hope to see you there!
Leslie